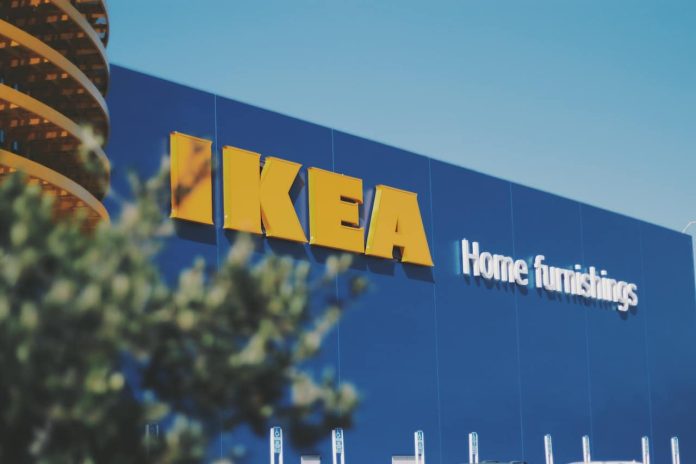 IKEA's Concept
IKEA is a well-known furniture and home goods store.  It has gained worldwide recognition.  For its unique concept and approach to selling affordable and functional products.  With its origins in Sweden, IKEA has expanded to become a global brand.  With stores in many countries.  In this article, we will explore IKEA's concept in simple English.  We will understand what makes it so popular.
The IKEA concept revolves around providing customers with well-designed and affordable home furnishings.  Enabling people to create comfortable and stylish living spaces without breaking the bank.  This concept is rooted in the belief that good design should be accessible to everyone.  Regardless of their budget or living situation.
Key Aspects of IKEA's Concept
One of the key aspects of IKEA's concept is its focus on functionality and practicality.  IKEA designs its furniture with the goal of maximizing space and efficiency.  They understand that many people live in smaller homes.  So strive to offer solutions that optimize the use of limited space.  Whether it's a foldable table, a storage unit with many compartments, or a sofa bed.  IKEA's products are designed to serve many purposes and adapt to different needs.  They have both modern and traditional designs to suit different tastes.  
Another important aspect of IKEA's concept is the idea of self-assembly.  Unlike traditional furniture stores where items come pre-assembled.  IKEA's products are often sold in flat-pack boxes.  Requiring customers to assemble them at home.  While this may sound daunting to some.  IKEA provides clear and detailed instructions.  Along with all the necessary tools.  Making the assembly process straightforward.  This approach not only reduces costs.  But also allows customers to take home their purchases immediately.  Without the need for delivery or waiting times.
The self-assembly concept also encourages customer involvement and creativity.  By involving customers in the assembly process, IKEA fosters a sense of pride.  Accomplishment in owning and personalizing their furniture.  It also allows customers to adapt their furniture according to their specific needs.  This DIY aspect of IKEA's concept has resonated with people around the world.  As it empowers them to be active participants in creating their ideal living spaces.
IKEA's concept also emphasizes affordability without compromising on quality.  By employing efficient production methods and using cost-effective materials.  IKEA is able to offer products at lower prices compared to many competitors.  Yet, this does not mean that IKEA compromises on quality.  They maintain strict quality standards.  Conduct thorough testing to ensure that their products are durable and reliable.  This combination of affordability and quality has made IKEA a go-to option.  Particularly those starting out in their first homes or looking to furnish on a budget.
IKEA's Store Concept
Designed with a unique layout to enhance customer experience.  IKEA stores are vast, warehouse-like spaces divided into various sections.  Each showcasing different room setups.  These room setups serve as inspiration for customers.  Allowing them to visualize how IKEA products can be incorporated into their own homes.  The store layout is planned to guide customers through different product categories.  They stimulate exploration.  This encourages customers to spend more time in the store.  Discovering new products and getting ideas for their own spaces.
IKEA stores often include a marketplace section.  Where customers can find smaller items.  Such as kitchen utensils, textiles, plants, and decorative accessories.  This section complements the furniture offerings.  It allows customers to find all their home needs in one place.
Edging Forward
Furthermore, IKEA has a strong commitment to sustainability and environmental responsibility.  They strive to cut waste and reduce their environmental impact throughout their operations.  From using renewable materials and energy-efficient production methods.  To implementing recycling programs and offering furniture take-back services.  IKEA aims to be a leader in sustainability within the furniture industry.
IKEA has also embraced e-commerce and digitalization to reach a wider audience.  Their website allows customers to browse products.  Explore design ideas and make purchases online.  This online presence has made IKEA's products even more accessible.  To people who may not have a physical store nearby.
Where to Shop IKEA in Malta
IKEA in Malta is popular with people looking to buy affordable and stylish furniture.  IKEA offers a concept that empowers customers to create stylish living spaces.  Though IKEA operates in many countries it does not have a physical store in Malta.  Yet, you can still buy IKEA products in Malta.  You can shop from the nearest store.  That's the one in Sicily! 
IKEA furniture can be shipped to Malta from Sicily.  Four local companies import IKEA products for you at a reasonable cost.  They deliver right to your doorstep.  Provide assembly for an extra charge.  For the first-time ever these companies make buying IKEA furniture simple and stress-free!  
The companies are Megastore, Malta Shopper, The Atrium and Sicily Shopping to Malta.  Each company has a website. You can browse IKEA products and make purchases online. 
Browsing Local Suppliers Websites
Which supplier will you choose to order your products?  Do you want a specific product or are you ready to accept what the supplier has in stock? 
Megastore
The cheapest supplier seems to be Megastore.  A large selection of IKEA Italy's product range is available at Megastore.  Surf their website to view the products they have on offer.  They are quite up to date with the current IKEA's collection.  Stock replenishment done on a regular basis.  Megastore's website is well designed.  Easy and simple to use.  
Consider that the company does not only import IKEA products.  But if you want to buy IKEA products one of the tabs at the top of the page is IKEA products.  Each category then has several sub-categories, which are further divided into sub-categories.  Once you select an item you can view its detailed description.  View detailed pictures of the item and technical data.  Such as materials, dimensions and number of packages.  
Delivery takes place within 2 weeks if the item is in stock.  You will know the delivery date before you pay for the product.  At check out you can select the delivery service.  Standard delivery takes place between 8am and 8pm.  For orders over €100 it comes free of charge.  Orders below €100 are charged a delivery fee of €5.00.  For an evening delivery between 4pm and 8pm there is a charge of €7.50.  Delivery on appointment within a two hour time frame on the stated delivery date costs €15.00.  Megastore offers the option to assemble your furniture at an extra charge.  The assembly cost varies according to the item purchased.  But, it costs at least €100.  
Megastore's website offers you the option to search by IKEA's article number.  You can browse through IKEA's Sicily website for what you need and take note of the article's number.  Then search for that particular product on Megastore's website.  This makes shopping simple and quick.
IKEA's Sicily website has an outstanding design.  You will find a list of products under separate categories.  Such as tables, sofas and sub-categories such as leather sofas, fabric sofas.  You can browse by rooms such as kitchens, bedrooms to get ideas on how to style a particular room.  The sub-categories in each room provide you with all the necessities to furnish the room.  Click on the product to view detailed descriptions and images.
Malta Shopper
Malta Shopper also imports IKEA products from Sicily to Malta.  Their website is simple and easy to use.  You can browse Malta Shopper's website for what you need.  At the top you have several categories such as Products, Rooms, Brands, New Arrivals and more.  Each category is sub-divided into further categories.  Each listed product has a description, pictures and measurements. 
You can also search for a specific product if you know IKEA's article number.  In the search box you can insert the IKEA's article number.  
If an item is not available in Malta and needs to be shipped from Sicily then the delivery takes between 5 to 14 days.  You will only get to see the shipping charges at check out.  There is no standard delivery fee as the freight charge varies per order.  Before check out you can get an estimate of your shipping charges by inserting your postal code.  Orders below €100 incur a standard delivery charge of €12.50.  Delivery charge for a specific 2 hour time band is €20.00.  Delivery on Saturday morning costs €30.00.  Express Delivery costs €100.00.  Malta shopper offers assembly for an extra fee.
The Atrium
The Atrium also supplies IKEA products.  At the top bar on their website you find a tab Shop IKEA.  This page provides you with several sub categories.  Such as Home Decor, Dining, Bathrooms and more.  By selecting a category you can then browse the products of that category.  You can only buy items which are listed on their website.  Products which they stock upon.  The Atrium does not provide a service of shipping items which are found on IKEA's Sicily website.  Once you buy an item from their website you can expect delivery in 1 week.
Sicily Shopping to Malta
With this supplier you need to know what you want!  The website is easy to use.  But does not have product categories.  You need to search for the products you need through IKEA Sicily's website.  Get the IKEA's article number and input this in the search box.  You will see the cost of the product including 18% VAT and the shipping fee.  You can then proceed to the checkout to enter delivery details and effect payment.  Products which are in stock are delivered to your doorstep in 2 to 3 weeks.  Orders under €100 are charged an extra delivery fee of €10.00. 
Furniture you find at IKEA  
Whether it's furniture for home renovation or a change of soft furnishings IKEA has you covered!  IKEA sells a wide range of furniture to cater to different needs and styles.  Here are some of the furniture categories you can find at IKEA:
Living Room Furniture.  IKEA offers sofas, armchairs, coffee tables, TV stands, bookcases, and storage units.  They have various styles, sizes, and colors to suit different tastes and spaces.

Bedroom Furniture.  You can find beds, mattresses, wardrobes, dressers, bedside tables, and bedroom storage solutions.  They have options for adults, children and infants.  With different bed sizes and styles available.

Dining Room Furniture.  IKEA provides dining tables, dining chairs, bar stools, sideboards and display cabinets.  They offer different materials and finishes to match your desired aesthetic.

Kitchen Furniture.  IKEA offers kitchen cabinets, countertops, kitchen islands and kitchen storage solutions.  To help you organize and optimize your kitchen space.  They also have a range of kitchen appliances.  Kitchen accessories to complement your kitchen design.

Home Office Furniture.  IKEA has desks, office chairs, filing cabinets, bookshelves and lighting options.  To create a functional and comfortable workspace.

Outdoor Furniture.  IKEA provides patio sets, outdoor seating, tables and storage solutions.  Designed to withstand various weather conditions.  They offer options for balconies, gardens, and outdoor dining areas.

Storage and Organization.  IKEA

is known

for its wide range of storage solutions.  They have shelves, cabinets, storage boxes, and bins.  In different sizes and styles to help you declutter and maximize space in your home.

Children's Furniture.  IKEA offers a variety of furniture designed for children.  Including beds, cribs, high chairs, toy storage, and desks.  They focus on safety, functionality, and playful designs in their children's furniture range.

Bathroom Furniture.  IKEA provides bathroom storage solutions.  Such as vanity units, wall cabinets and shelving.  To help you organize your bathroom essentials.  They also offer sinks, faucets, and other bathroom accessories.

Lighting and Home Decor.  IKEA has a wide selection of lighting options.  Including ceiling lights, floor lamps, table lamps and wall sconces.  They also offer home decor items.  Like rugs, curtains, cushions, mirrors and artwork.  To add style and personality to your living spaces.
IKEA's product range is extensive.  They regularly introduce new designs and products to meet evolving customer needs.
IKEA's concept is centered around providing affordable, functional, and well-designed home furnishings.  For a wide range of customers.  IKEA has revolutionized the furniture industry.  It captured the hearts of millions of people worldwide.  Whether you're furnishing your first apartment or redesigning your home.