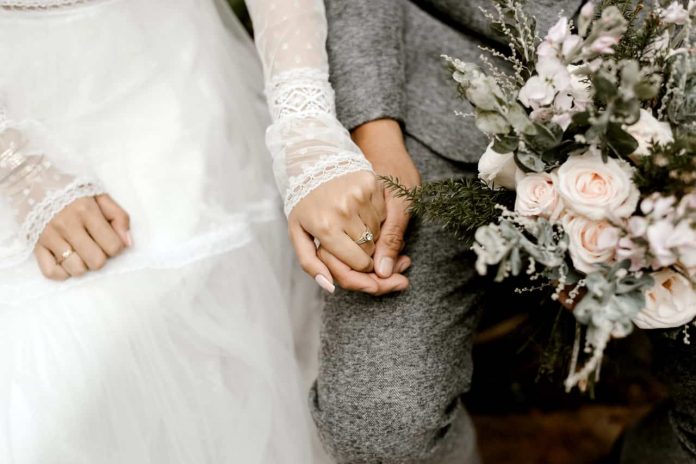 A wedding creates memories that last a lifetime. A special occasion that marks the start of a new chapter in life, that of husband and wife. Every bride dreams of her fairytale wedding. Plan every aspect of this special day to create a memorable and distinctive wedding. Make your dream a reality!
Getting Married in Malta and Legalities
Any couple getting married in Malta requires the 'Publication of Marriage Banns'. Being it a religious or civil marriage. Get these from the Marriage Registry of Malta. Carry out this task two to three months before the wedding.
In case of religious weddings ten days ahead of the marriage date the couple is to collect three documents from the marriage registry. Hand over these documents to the parish priest of the place where the wedding ceremony will be held.
Whilst for civil weddings, within 6 weeks to 3 months ahead of the marriage submit the wedding documentation to the registry.
After the wedding ceremony the couple will sign their Marriage Certificate. In Malta, Marriage Certificates are issued in English.
A civil marriage may take place at the Marriage Registry Room. Or at any other beautiful venue in Malta and Gozo accepted by the Marriage Registrar. Civil marriages can also take place on board Maltese registered cruise liners. Malta's religion is Roman Catholic. So religious ceremonies can take place at any quaint countryside chapel, village church or elegant cathedrals. But represented in Malta are churches for all faiths for you to marry in.
Couples who are getting married in a Roman Catholic Church are to attend a marriage preparation course. Organised by the Cana movement. It is an obligatory course carried out from two years preceding the wedding.
On the 14th of April 2014 same-sex civil unions became legal in Malta. These give the couple the same legal rights as those of a marriage. The marriage legalities required for same-sex civil unions are the same as those for heterosexual civil weddings.
Malta the Perfect Wedding Abroad
Located in the middle of the Mediterranean, Malta is the ultimate getaway for a romantic dream wedding. Blessed with a mild climate all year round Malta is the ideal wedding destination. With an average temperature of 20ºC in autumn and winter and an average temperature of 27ºC in spring and summer. The sun shines for around 3000 hours per year.
Malta is a very cost effective wedding destination and a holiday for your family and friends too. It has fantastic beaches, great nightlife, and historical sites. In a nutshell it has something for everyone.
For religious weddings Malta has several churches and chapels across the island. Though the majority are Roman Catholic there are quite a few Christian churches. Keep in mind that represented in Malta are churches for all faiths.
Besides Malta offers the most stunning locations for civil ceremonies. Malta provides breathtaking wedding venues. From water edge venues to exquisite villas and historical sites.
An official marriage registrar administers civil weddings. A priest administers a religious marriage. For destination weddings, ceremonies are held in English. Making it easier to get married in Malta. An obligation for any wedding ceremony is to have at least two witnesses. Who must be at least eighteen years old.
It is advisable that the couple are in Malta at least two days before the wedding. To go through the wedding details and meet with the registrar or priest.
Most Maltese weddings take place on a weekend. If you go for a weekend wedding you should start making arrangements as soon as possible. There is better availability for week day weddings. Yet if you have your heart set on a particular date or venue it is advisable to book as early as possible. The more notice you give to your family and friends the better. It gives them more time to get time off and book their flights and hotels.
Gozo weddings are increasing in popularity with the Irish, Canadian and German markets. The relaxed and quite lifesytle is preferred over the more hectic lifestyle of Malta.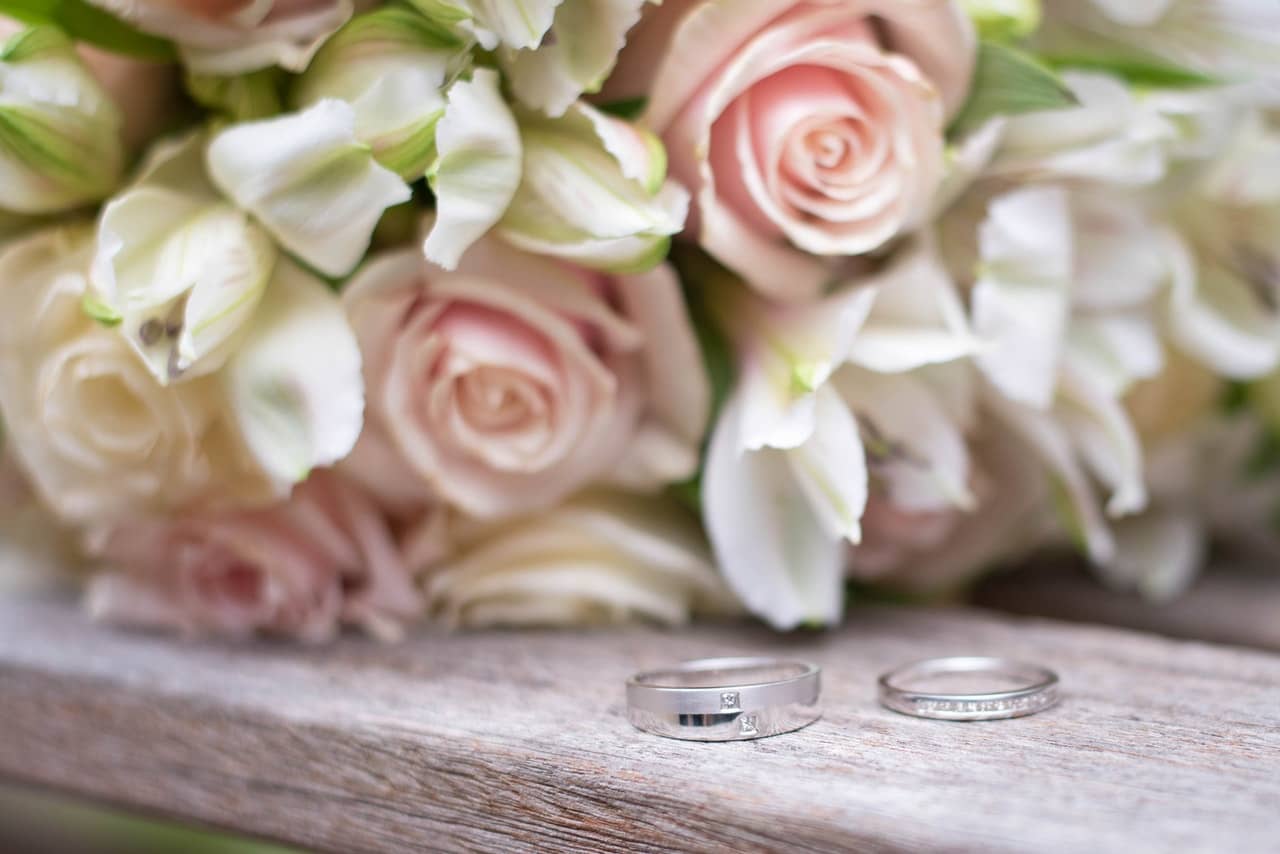 Wedding Planner
The lead-up to the wedding day is full with preparations. Most couples choose a wedding planner to help with the organisation of this special day. A wedding planner makes your dream wedding a reality. This person ensures that the couple enjoys a memorable, distinctive and stress-free wedding. From the initial planning stage to the wedding day.
By getting to know the couple the wedding planner determines your tastes. This to ensure that everything is to your liking on the big day. Wedding planners assist in every step of the wedding preparations. With expert advice about the latest trends. This person can get the best deals. Sparing you the time-consuming hassle of shopping around.
Wedding Venues
The initial steps in every wedding preparation are setting the date. Then choosing the wedding venue. Wedding planning starts with finding the dream wedding venue for the most important day of your life. Consider that the wedding venue together with the catering, will take up a good part of your wedding budget. It is of utmost importance to decide on the wedding budget. This determines the choice of the wedding venue.
Malta has several stunning wedding venues that you are spoilt for choice. It is only appropriate to experience your wedding in a picturesque setting. Venues come from romantic sea view venues, beautiful gardens, villas, Maltese farmhouses, historical palaces, beaches, bastions with harbour views and hotels.
Decide whether you want an indoor or outdoor reception. Ensure that the venue has adequate indoor backup in case of unfavourable weather. Establish that the venue can accommodate all guests. Before choosing the wedding venue it is best to visit a couple of venues. This will help you determine the required wedding ambience. To find out whether this is in line with your dreams. Visiting the wedding venue will help you decide the type of decoration required. This to make it a fairytale venue!
Maltese weddings usually have a large number of attendees. Most venues are ideal as they accommodate 600+ guests. Destination weddings average 50 to 150 guests. With the majority of destination weddings opting for outdoor venue.
When choosing the venue determine whether it has contracted and exclusive caterers. Or whether you need to make your own catering arrangements.
A typical Maltese wedding lasts between 5 to 6 hours. Almost all local venues accommodate such timeframe. Any extra hours incur an overtime rental rate. Destination weddings often take a full 8 hours to end. Almost all venues can be utilized for that entire length.
For couples having a religious ceremony it is a good idea to choose a venue which is not too far away from the church. To reduce travelling time leaving more time to enjoy your wedding. As for civil ceremonies ensure that the venue has the necessary permits.
Another important factor is to establish whether the venue has parking availability. So to make the necessary arrangements.
Wedding Decorations
Make use of flowers, greenery and other material as decorations for the wedding ceremony and wedding venue. The wedding reception takes up a considerable amount of time. So it is worth that a large amount of the decorations budget is allocated to decorate the venue.
For wedding ceremonies held in church the main flower decorations are to center around the altar. This is the focus of attention. When it comes to the reception venue flower and other decorations are to be in line with the wedding theme. The entrance should be lavishly decorated to provide the deserved impact. Decorate outdoor areas and large features in the room. Such as the fireplace, alcoves, windows, bistro tables and even chandeliers.
Catering
Several venues have exclusive in-house catering provided by a reliable and renowned caterer. Other venues allow the couple to choose their preferred caterer for the big day. Leading caterers make sure that every wedding is amazing and unique in its own way.
All caterers offer a vast selection of menus to choose from which can be tailored to the client's needs. Caterers deliver outstanding cuisine using the finest ingredients. With new items added to menus throughout the year. They provide the individual experience based on the couple's requirements. To bring the dream wedding to life.
Traditionally local weddings are made of stand-up reception menus. A recent trend is whereby guests have the opportunity to serve their own plate at food stations. Live cooking stations are an option couples are selecting. When it comes to beverages Maltese weddings offer an open bar service to their guests. Caterers offer very cost efficient drinks packages.
In the case of destination weddings a cocktail reception follows the ceremony. Whereby canapes and sparking wine are served to guests. Afterwards a sit-down dinner is held followed by cake cutting and dancing. Most caterers offer the option to operate the bar on consumption. Especially for small weddings up to around 100 guests.
Wedding Reception Musicians
Music is one of the key services in a wedding reception. It determines the mood of the wedding reception. It establishes whether your guests will enjoy the wedding or not. The music level should be such that it allows guests to have a pleasant conversation.
The majority of the couples go for a wedding band. This is an integral part of any wedding held in Malta and Gozo, be it local or foreign. The wedding band specialises in playing live music during the reception. There is a wide range of wedding bands to choose from. Depending on the wedding style and the vibe you would like to create. From pop rock bands, contemporary bands, jazz bands and more. Each band will help you to create a personalised atmosphere for your special day. Most wedding bands often bring their sound and lighting equipment for their performance.
The music should compliment your special event. If you want all guests of all age groups to entertain themselves at your wedding focus on variety. Make sure the wedding band sings songs from different decades. Enlist a few song titles that you would like your musicians to play. Of utmost importance state the ones to be played during your entrance and your first dance. Then leave the rest up to the band but agree on the style to be played.
Keep in mind that fees are influenced by the number of performers in the band, the time of year as well as the time of day. Consider the size of the band vis-à-vis the size of the reception venue. If your reception venue is a small hall do not opt for a six-piece band.
Wedding Photographers
The bride and groom would want to remember their wedding day forever. What better way to do this than by booking a professional photographer. Wedding photos are precious. They revive memories and make you relive the emotions you experienced on the day! Having the photos stored on the cloud gives you the opportunity to remember all those cherished moments with your loved ones.
Choosing the right photographer for the big day is of utmost importance. From the many artistic photographers found on the island you'll be sure to find a wedding photographer to suit your character, taste and style.
It is key to discuss when the photos will be available for viewing. Find out the procedure of your involvement in selecting the photos snapped. Establish whether the photographer will provide all photos snapped. Then print only a few. Determine whether there is a minimum amount of photos which need to be purchased.
Wedding Videographers
Along with your wedding photography, your wedding video will be your most treasured item. This will be a keepsake of one of the most important days of your life.
If you want to relive your wedding day make sure to hire a professional wedding videographer. To film your day from start to finish. You get to relive all the fun and happy moments during this special day with all your family and friends.
Wedding Cars
Every bride and groom want to make an impressive entrance on their big day. They want to feel like the most important persons on earth riding in eye-catching cars. In Malta you will find a great selection of modern, vintage or classic wedding cars. Ranging from awesome Rolls-Royces, Bentleys, Jaguars, Beaufords, Mercedes, BMWs and more.
Wedding Cost in Malta
Financial planning is important as weddings involve a substantial expense. The wedding budget should be discussed between the couple. The guest count and time of the year have a big impact on the wedding budget. The most popular months for getting married are in May, June, September or October. Maltese couples are likely to get married on weekends and public holidays. Hence, venues during weekends in these months are booked from two years in advance. Note that vendors may charge less if you select a date during the other months.
If you are travelling from overseas, then many would opt for a weekday wedding. The couple will have more flexibility as guests will be making a holiday, besides attending the wedding. Venues offer cheaper weekday rates and you will find more availability of suppliers.
A large part of the wedding expenses will be eaten up by the venue and catering. The wedding attire, transport, decorations, beauty services, musicians, the photographer will be the remaining main elements which you need to keep an eye on.