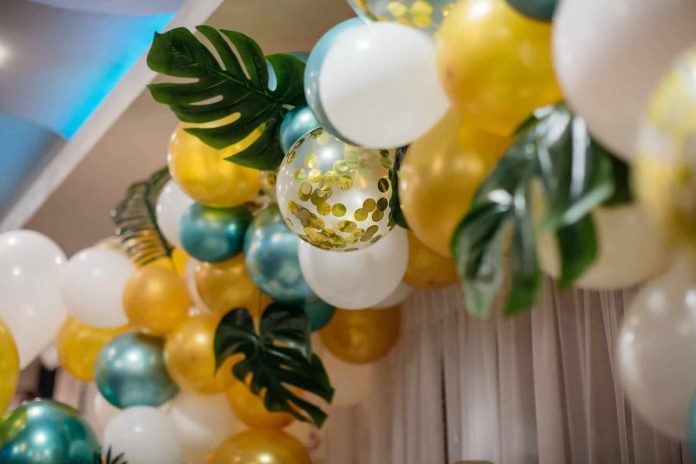 There is nothing more remarkable than getting together for a special occasion.  This to celebrate a guest of honour.
Planning a special celebration is not always simple and straightforward.  But with appropriate planning parties are individual and distinctive.  It is of utmost priority to enjoy any special celebration and make it a enjoyable day.
The first place to start when planning a party is to determine the guest list.  Have an approximate headcount before heading to a local party shop.  Next create a list of required supplies and decorations.  This to use as a guide to ease the party planning process.
Party shops around the island stock an extensive selection of decorations and accessories.  You will settle all your necessities for any special occassion.  Sales assistants are full of ideas and help you organise your party.  Most of the party shops located on the Maltese islands have online shops and make deliveries.
Look around at what party shops have on offer to plan a unique and special celebration for your loved ones.  Party shops provide bright and colourful decorations.  That help you change the venue to a lively atmosphere with a pleasant ambience for any occasion.  Selecting appropriate decorations will make your gathering vibrant ensuring success.
How to Organise a successful Party
Whether its a first or a sixtieth birthday, it is of utmost importance to make the celebration as outstanding and distinctive as possible.  This with the appropriate decorations.  Being it a child's party or a grown-up party its always necessitates the best style.  Local party shops help you establish the tone for any party.  Party decorations and supplies create the appropriate environment.  
Parties are a big deal.  Especially birthday, gender reveal, hens, bachelors and weddings.  Plan your spend.   This is the secret to organise a memorable event, without causing a financial breakdown.  By keeping a tight hold on budget, you can avoid costs spiraling out of control.  Set a spending plan before you start purchasing necessary party supplies.  You do not need to have a significant budget to buy decorations and accessories.  Local party shops provide a great choice of party decorations.  This at various prices to fit anyone's pocket.
Regardless of the occasion party shops offer a wide selection of products.  Suitable for any venue and celebration. Every special celebration is to have a theme.  From birthday, graduation and gender reveal.  To hens and bachelor, engagement, anniversary and wedding.  You will find all the supplies you need at local party shops.
Be it a kids party with a cartoon theme or an adult one with an open theme.  The party supplies and decor you buy help create an enjoyable atmosphere.
When it comes to grown-up celebrations, there are plenty of decorations to choose from.  Bear in mind that for adults, you want to make it look a little more age-appropriate.  Establish the ambience for the event.  Coordinate the entire occasion to keep in tune with it.
If you are uncertain about the party theme visit a party shop to be inspired with ideas.  Having a theme makes the party delightful and entertaining.  Guests will feel more involved.  When it comes to a children's party birthday keep the little one in on the party planning.  They will want to choose the theme and it makes them feel more special.
By choosing a theme, you immediately shoot up the party's the fun factor. This will create excitement especially for children birthday parties.  Choose something they love for their special day.  Local party shops will provide endless decorations to fit in with the chosen theme.
The Significance of Party Decorations
Look after every detail to make any occasion successful.  Besides, certain categories play an important role in any party.  Such as food and decorations are the main categories for any celebration.
You need to have decorations for any event irrespective the individual's age.  Decorations are a requisite for all celebrations.  Select appropriate decorations according to the occasion.  The extent of decoration varies according the celebration.  They even differ from one birthday party to another.  But decorations are a must for every special celebration.  They make the venue feel more vibrant and lively. 
Whether you are hosting the party at home or at a hired venue decorations are of utmost importance.  They will change the venue and set the theme of the party.  Decorations create an amazing party experience.  Both for the guest of honour and guests.
You want your party venue to look luxurious and sophisticated.  Then you need several party decorations.  This to bring the party venue to the desirable appearance and atmosphere.  Balloons should always enter into the picture for any celebration.  Party shops in Malta and Gozo supply a vast range of balloons being it latex or foil balloons.  They also provide balloon bouquets and arches based on customer's requests.
Local party shops provide a variety decorations.  Party shops supply all kinds of supplies to decorate your venue.  They provide decorations for any celebration.  Being it birthdays, anniversary, weddings and other special occasions. Decorations include banners and bunting, streamers.  Foil decorations and backdrops, paper decorations, ceiling decorations and fairy string lights.
Several local party shops started providing personalised decorations.  These include customised balloons and banners.
Different celebrations cater for various kinds of decoration.
Floral decorations are used to decorate venues for an anniversary, wedding or other formal social event.  Flowers used in these celebrations create a beautiful and tranquil environment.  Guests feel comfortable, at ease and enjoy socializing.  Floral decorations play a dual role.  They enhance the venue ambience and strengthen the guests mood.
Birthday parties make extensive use of balloon decorations.  Though even other events make use of balloons.  As anniversaries, hens and bachelors, gender reveal.  Balloons bring joy and happiness.  Children love to play with balloons.  Yet they not only excite children but even adults.
Prop decorations are used in corporate events and weddings.
Party shops are the place to go to for seasonal decorations.  They provide decorations for any seasonal occasion.  Such as Christmas, Halloween, Carnival, Valentine's Day, Mother's Day.  As well as religious celebrations of Holy Communion and Confirmation.  They supply Halloween and Carnival costumes and masks in their respective season.
Selecting Party Supplies from Local Party Shops
People are the lifeblood of the party.  Invitations are an important part of the party planning process.  Send invitations at the appropriate timing so your guests can save the date.  Invitations are to list the party's party's date, time, location and RSVP.  Local party shops stock an extensive range of party invitations.  You will also find invitations matching the theme of your celebration.
The ambience needs to be delightful, enjoyable, entertaining and suitable for each occasion. The greatest parties do not create themselves.  They need a good party supplier.  Creating the best atmosphere and selecting the right party supplies takes a lot of work.  Head to a party shop and pick up the desired supplies.  Visit a party shop to reduce the stress of organising a special celebration.
Party supplies create a festive ambience.  Coordinate supplies to have a common theme, either by color or motif. Ensure that they fit the venue and create a fun and lively atmosphere.
Party shops provide colourful party supplies.  The supplies you can get are endless.  Bright, fancy props and accessories.  These include poppers, sparklers, blowouts, glow sticks, bubbles and confetti.  Party shops supply cake toppers, candles and other decorations to garnish your cake.  Other essentials you can buy are cake platter and serving knife.
Decorate the table with a themed table linen, centerpiece and confetti.  Themed tableware such as paper plates, napkins, cutlery and cups.  Tableware is a necessity for every special gathering irrespective of the serving.
Party shops offer a variety of themed party supplies.  These at different prices and for every occasion.  There will be something to suit everyone's budget.  You do not need to spend much to get good party supplies.  Paper products are the most sought after party supplies.  They are lightweight and can be stored for a future event.  They can be disposed of in a convenient way taking into consideration the environment.
Kids adore themes for their parties, as they do a pinata.  Girls cherish princesses or unicorn themes.  While boys like superheros, dinosaur, animal themes.  These to name a few.  Head to local party shops to view the variety of themes you can choose from.  You will find all the decorations and supplies you need for the chosen theme.
A take-home gift is a pleasant gesture and part of the celebration.  Usually it is easy to organise and arrange.  These are a way to show your guests your gratitude.  Party shops supply an extensive range of party favors.  They have a selection of age appropriate favour sets.  Together with a selection of party bags and boxes.  Pick any party favours to place in your bags.  The norm being that a favour bag is include between 3 and 5 items.  Favour bag items can relate to your party theme or practical items used daily.  Try to personalise favour bags.  Include items that guests recall the pleasure they had at your celebration.
Party decorations and supplies signal attention to detail.  They make the celebration special and unforgettable.  What are you waiting for! Start planning your next celebration now!