Summer brings with it hot and sunny weather.  If you feel stuck in the heat escape for a refreshing swim! You can head to the beach but a great alternative is a pool. Pools are sometimes located closer to you than beaches. You will come across many dream pools on the island that you are spoilt for choice. So you will certainly find one that suits your taste.
Enjoy your Summer in Malta
One of Malta's main attractions is its summer season. The island is buzzing with life during this period. Several events are taking place. From traditional village feasts, beachside activities to wild nightlife.
The sun is shining from the early hours of the morning till late in the evening. Since summer days are longer you have more daylight hours. During the day the sun is warm and scorching. A lazy day relaxing by the pool will relief you from the sun and heat. Locals and tourists alike enjoy spending a day by the pool as it offers a break from the daily routine. It is a way of relaxation from a stressful life!
What to expect when spending a Day by the Pool in Malta
A day by the pool in Malta is a great way to unwind and appreciate life! Relaxing by the poolside is unlike any other other experience. In Malta you will find many pools most of which have breathtaking views. You can lounge around, sip cocktails and soak up the sun whilst taking a dip with amazing views.
Relaxing by the pool you will be avoiding the rocky or sandy beaches which can be annoying at times. You will steer clear of the itchy sea water and jellyfish. Less people will be around especially during weekdays. Besides most pools provide free parking. All these affirmations yield an edge which will make your day enjoyable and pleasant.
Located across all the island you will find beach clubs, lidos and hotels. All providing pool services against an entrance fee. Malta is jam packed with pools offering day, month or season memberships. Rates are competitive. Besides a few beach clubs and lidos have private beach access. So you can enjoy both worlds in the same day.
If you are a tourist travelling and enjoying the island life take a break and chill out by the pool. Relish the luxurious feel of being served refreshments throughout the day.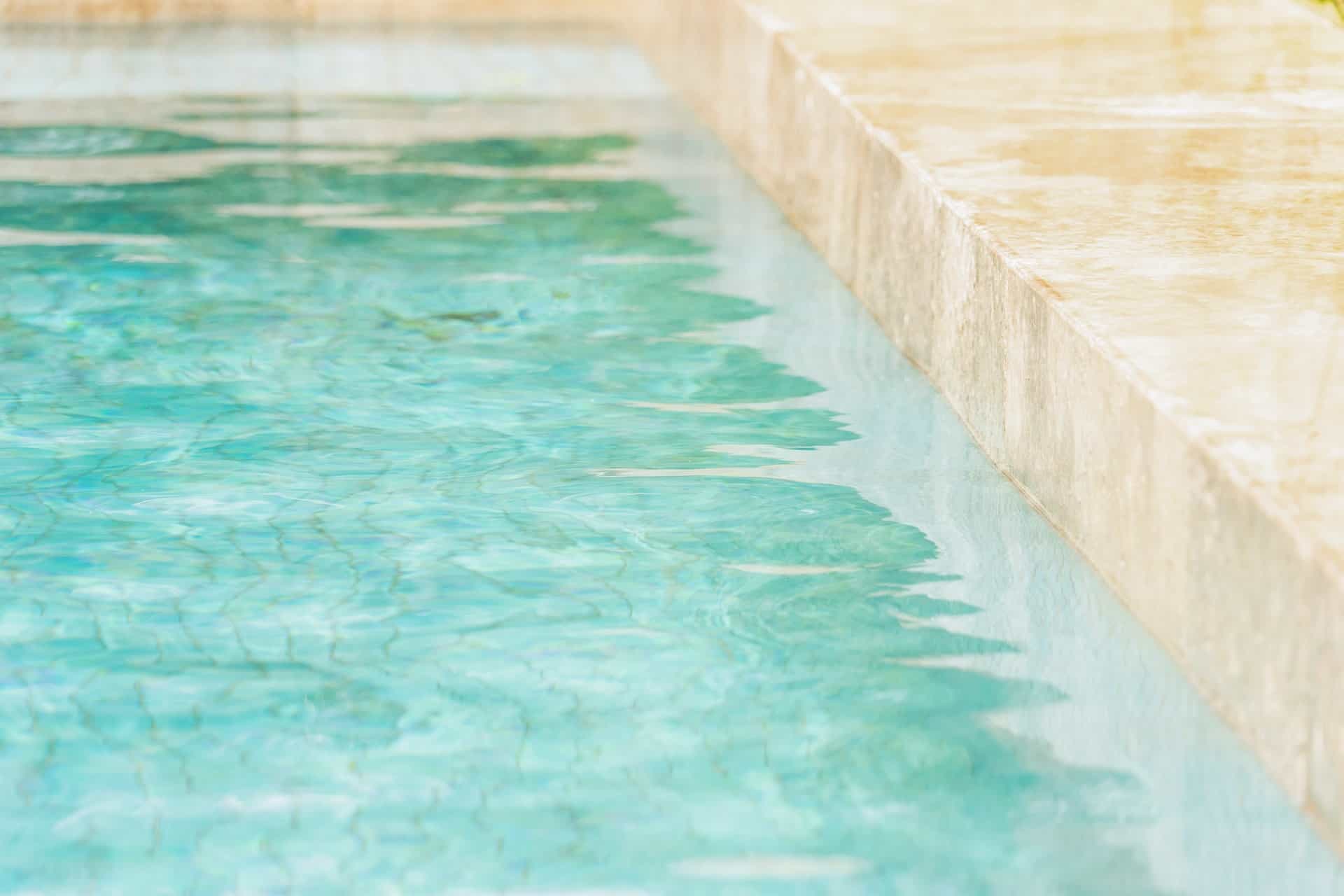 Rates of Day by the Pool in Malta
Rates for a day by the pool vary between weekdays and weekends. They also differ by location. Entrance fees for pools located in the northern harbour district are more costly. Besides the entrance fee will be more expensive if it includes food and beverage. Some beach clubs and lidos charge a higher entrance fee then offer food and drink vouchers. This being a credit against the entrance fee.
Entrance fees for the whole day will cost between €15 to €25 for a weekday and €25 to €35 for weekends and public holidays. Whilst entrance rates with food and drink vouchers will range between €35 to €50 during weekdays and €45 to €70 during weekends. Prices are per person. Keep in mind that children entrance rates are cheaper.
From June through to September, the weather in Malta is warm and sunny till around 8pm. You can swim and sunbathe till late in the evening. So another option is to go later in the afternoon at around 2pm. You can buy a half-day ticket which is cheaper than the full-day rate. This way you can make the most of the three or four-hour time slot.
A day by the pool is not only in summer! Most hotels have indoor pools. During the winter months you can relax and unwind at an indoor pool. Bear in mind that some places offer use only to in-house guests. In general rates are set for the whole winter season. The only difference in price is if the entrance fee includes food and beverage or not.
In recent years locals started booking farmhouses with a pool for a day to enjoy with family and friends.
What does the Rate include?
Prices for a day by pool include the entrance fee and use of facilities. Such as sunbeds, umbrellas and showers. Some lidos situated in hotels also provide their guests with towels. Especially to in-house guests.
All beach clubs and lidos have outlets serving refreshments by the pool. Such as snacks, lunches, desserts, non-alcoholic and alcoholic beverages. Hence, even if you have paid the entrance fee only you can still buy any necessary snacks and drinks.
The entrance fee for some beach clubs and lidos is more expensive. But then they provide food and beverage vouchers to spend at their outlet. This is ideal if you are still going to buy lunch and drinks.
A couple of places offer all-inclusive packages. This package includes breakfast, lunch, afternoon tea and free drinks throughout the day. Before booking inquire on the all-inclusive package. Determine the meals and refreshments on offer.
Usually, the pool services operate from around 9:00am to around 6pm.
Some beach clubs and lidos offer a membership for the summer season. This targets locals and people living in Malta. Memberships can either be for weekdays only or for full season. The price differs according to the option chosen. In general membership entails the entrance fee and use of facilities. Any food and beverage is to be paid on consumption.
Is it necessary to Book?
It is recommended to book in advance for a day by the pool at a hotel's lido. This is due to the limited number of sun loungers available. As in-house guests and memberships are given preference. Hence, places may be limited especially during weekends.
Most lidos and beach clubs encourage bookings in advance to avoid disappointment. Weekends are exceptionally busy. You can still turn up on the day but the service is offered on a first come first serve basis.
For half-day by the pool it is ideal to make a reservation. If a reservation is not done its best to give a call beforehand to ensure availability.
Pool service begins around the beginning of June when the weather starts warming up. Yet, at this time of the year its best to inquire in advance to ensure that the service is provided.
Most beach clubs and lidos offer day by the pool services till mid-September on a regular basis. Towards the end of the summer season its best to check whether this service is being still offered. The decision to stop the season operations are taken on a day by day basis. The service comes to an end depending on the amount of clients and weather permitting.
Infinity Pools in Malta
Infinity pools in Malta are mainly located in hotels over the island. Loved by tourists and locals alike as they offer panoramic skyline or city views. Infinity pools in Malta are found in 5 localities. These being Valletta, Sliema, St. Julians, Bugibba and Mellieha.
Infinity pools located in Valletta offer stunning views of the harbour. Or views of Sliema and the surrounding area together with sea views. Those located in Sliema are on hotel rooftops. They offer skyline views of Valletta and overlook the Mediterranean sea. Infinity pools in St. Julians offer city views or panoramic views of Spinola or Balluta Bay. Whilst those in Bugibba and St. Paul's Bay area provide panoramic sea views of the Mediterranean. Such pools located in Mellieha provide picturesque views of the village. Together with sea views of Għadira Bay.